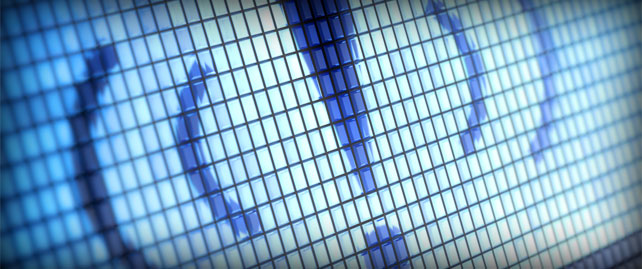 #000000; display: table; font-size: 12pt; font-family: Arial,Helvetica,sans-serif; color: #000000;" width="596px" border="0" cellspacing="0" cellpadding="0">

IN BRIEF
Through its new partnership with AdSwerve, Verso Advertising gains a significantly improved level of direct in-house control over the entire ad serving process on behalf of its clients
Verso now can deliver state-of-the-art verification, standardization, and post-click tracking of campaign data across all the relevant measurement categories (CTR, CPM, CPC, CPA, etc.) on a daily basis
All these improvements are delivered at a minimal increased cost to the client

Verso Advertising is pleased to announce the next stage in the continuing evolution of our digital services. We are now offering all of our clients the benefits of a third party server for digital campaigns through a new agreement with AdSwerve, a provider of DoubleClick for Advertisers ad hosting and reporting.
---
Ad Serving
CREATIVE OPTIMIZATION While we have always been able to run multiple creatives and optimize for performance on ad networks and blue chip sites such as NYTimes.com and Verso's proprietary Reader Channel network, working with DoubleClick allows Verso real-time, in-house control over the process wherever your ad is served, even with the smallest, most niche sites.
RICH MEDIA SERVING Because of solid partnerships with many of our media vendors, we have been able to serve highly engaging rich media on ad networks and many blue chip sites for many years. But with our own ad server, we are no longer dependent on a site's ability to site-serve rich media. Now, we can serve highly complex rich media ads on a much wider array of sites and with a much greater degree of flexibility. (Please be aware that additional serving fees apply to rich media.)
Reporting
VERIFICATION All of our reporting will be verified through the DoubleClick system. While Verso has always only worked with reputable sites that provide accurate reporting, there are slight differences in how different sites measure a verified impression. By working with DoubleClick, we can now guarantee that state-of-the-art data verification will be consistently applied across every site for every campaign.
STANDARDIZATION As data intelligence becomes increasingly central to all our marketing efforts, consistency in reporting becomes more important than ever. With DoubleClick, we will be using a single methodology across all our reporting—-which will make site-to-site performance comparisons easier and more accurate. All reports will include impressions delivered, clicks, and click through rate (CTR). We can easily modify reports to include such categories as cost per thousand impressions (CPM), cost per click (CPC), and cost per action (CPA), as relevant.
SAME-DAY REPORTING CAPABILITIES With in-house control over reporting, we now have the ability to report on all campaigns with only a few hours lag time. While it's always important to give a campaign enough breathing room to run past anomalous blips in performance, there are times when you need to know exactly where a campaign stands at that moment. Using DoubleClick means we don't have to rely on individual sites getting back to us for same-day reporting. We now have immediate access to campaign performance data.
POST-CLICK TRACKING Verso can now track much more than impressions delivered and CTR. By adding a small line of code to the target url (the web page each ad clicks through to), we can now measure:
– Conversions per click (whether for a newsletter sign-up or purchase);
– User location by state, city or zip code;
– Number of times a user visits the page after the click;
– Number of times a user is exposed to an ad before clicking;
– Time lag: amount of time from ad exposure to conversion
Verso has provided post-click tracking and retargeting on an individual campaign basis for years. The difference is that it is now significantly easier to track post-click activity wherever the ad runs. Please note that to gather this information, we will need to drop an image pixel on the destination site; so this information can only be gleaned from a page where we have permission to drop that pixel (and not, for example, on the Amazon, BN.com or Indie Bound title page). While this requirement means post-click tracking will not be relevant for some campaigns, it puts a uniquely powerful tool at our disposal as we create and develop campaigns going forward.
Cost
The additional cost of a third party server is minimal and will vary according to the number of impressions in each campaign. For example, a campaign with 500,000 impressions is likely to see a $120 increase in production costs due to ad serving. We expect that the increased efficiency made possible by delivering ads through the ad server will more than make up for the minimal cost.
Implementation
As we transition to our new ad server, our clients will see the same level of dependable service, turn-around speed, and creativity they have always received from us. This is simply the next step in our ongoing efforts to make sure that every book we work with finds its biggest and best audience, wherever that audience may be.